Pennie Penguin Savers Club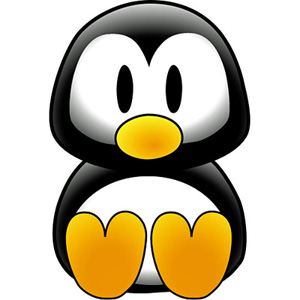 At Mountain Laurel Federal Credit Union, we think our kids are pretty special! That's why we have created our kids club just for our members age 12 and under. It's a fun way to learn good savings habits at an early age. Your account starts earning dividends immediately so you can watch your money grow with every deposit made to your account.
• WHO CAN JOIN?
Kid's from the ages of newborn to 12 are invited to join the Pennie Penguin $aver$ Club as long as they or a parent or relative live, work, worship or go to school in Elk, Cameron, McKean or Warren County. This account must have a legal adult as joint owner.
• MEMBERSHIP FEE
To join, you must make an initial deposit of $5.25 to open your share (savings) account. A share account is the credit unions name for a savings account. Account will start to earn dividends immediately. There are no monthly maintenance fees.
• MONTHLY DRAWINGS
Every time you make a deposit of $1.00 or more, you will be entered in the Pennie Penguin $aver$ Club drawing. At the end of every month, one winner from each branch will be drawn for a $10.00 prize. The $10.00 prize will be deposited directly into the winners share (savings) account. All entries will be saved for a yearly drawing of $100.00, which will also be deposited into the account.
• SAVERS BIRTHDAY
Club members will receive a birthday card from Pennie on their birthday.
Join Today – It Makes Great Cents!!!
Mountain Laurel FCU reserves the right to change the rules and regulations of the kids club. Contact the credit union for more details.
---
NOTICE:
This page was designed for youth and teens to help them understand what a credit union is all about and to have fun exploring the world wide web. These links will take you outside the Mountain Laurel Federal Credit Unions web site. Please remember that the credit union is not responsible for the content of other websites you may visit or availability.
The staff at Mountain Laurel Federal Credit Union would like you to stop into the credit union and see for yourself what makes credit unions better than other financial institutions.
Here's some questions and answers concerning credit unions…
WHAT MAKES A CREDIT UNION DIFFERENT?
Credit Unions are owned by it's members. All money or profits that the credit union makes are returned to the members in the form of dividends. Banks on the other hand have stockholders who invest money in their bank in hopes of making a profit. All money made at the bank are returned to the investors.
HOW DOES A CREDIT UNION WORK?
When you give money to the credit union or make a deposit, the credit union can loan that money to other members. The credit union charges that person "interest" on that money. Interest is a fee that is paid by the borrower for use of the money. The credit union uses the interest to pay bills and to pay dividends to the members for the use of their money.