SHARE (SAVINGS) ACCOUNT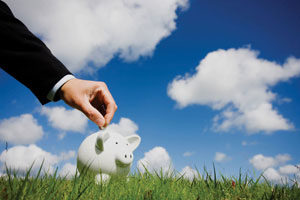 As a member of our Credit Union, your primary Share (Savings) Account is your main account. Anyone who lives, works, worships or attends school in Elk, Cameron, McKean or Warren County, PA is eligible to open an account and become a member of our organization with a minimum deposit of $5.25.
As a not-for-profit, member-owned Credit Union we believe in giving back to our members, so our Savings Accounts earn quarterly dividends.
CLUB ACCOUNTS
VACATION CLUB
You work hard for your money, so put it to work for you! When you open a Vacation Club account you can set aside money throughout the year to fund the vacation of your dreams. Open one today – You Deserve It!
CHRISTMAS CLUB
A Christmas Club is the perfect way to save for the season of giving. Set money aside throughout the year, and the funds will be automatically transferred to your Savings Account the first of October. You can make contributions through direct deposit or just stop in to make a deposit to your Club Account at any time.
MONEY MANAGEMENT
Need help with your savings? Please check out the following page to help get you back on track.
Personal Budget Planner