GUIDING YOU THROUGH THE WORLD OF CREDIT UNIONS
Consider visiting NADAguides.com, a leading vehicle information website, to discover vehicle values and specification information at the click of a mouse.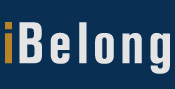 I Belong, you can too! Pennsylvania's state-wide advocacy campaign titled "iBelong" aims to inform more Pennsylvanian's about the many benefits of credit union membership.
The NCUA is the independent federal agency that charters and supervises federal Credit Unions throughout the United States and its territories.
• Get your taxes done right. Start Turbo Tax today and save on TurboTax Federal Deluxe!
MyCreditUnion.gov is a newer website that will offer a one-stop toolbox of educational information and personal finance tips designed to help individuals in making smart financial decisions and better choices for their money.
Share insurance overview:  Please click this link to see how your shares are insured.
The Fueleconomy.gov is the official U.S. government source for fuel economy information.
NOTICE:
These links will take you outside the Mountain Laurel Federal Credit Unions web site. Please remember that the credit union is not responsible for the content of other websites you may visit or availability.