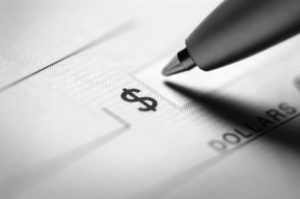 Enjoy no minimum balance and no monthly service charge on our checking account. You can access more of your money and save with no monthly fee. We accept direct deposit to make banking even easier.
Time and money saving features of our checking account include no monthly service charge, no per check fees, no minimum balance required, and overdraft protection* with automatic transfer from your Regular Share (Savings) Account.
When you open your share draft checking account, you will receive your first box of 40 checks, which are free of charge, with your first order of checks.
The Credit Union offers low or no fees on checking account services:
$3.00 for a copy of a check
$10.00 for stop payment request
$25.00 for NSF (Non-Sufficient Funds)
NEED TO REORDER YOUR CHECKS?
Harland now offers 24-hour personal check reordering and online order status information. It's Fast, Easy and Secure!
You can actually build your check from the ground up. Try out a different check style. Experiment with different type-styles. Test an accent or two. Try a signature line that captures you in a few words. Add a cover. Check out shipping rates. You can always start over. You'll see all the personalization before you submit your order. What's more, you'll know exactly how much will be debited from your checking account before you finish your reordering session.
You can access this service any time, day or night! Please have your reorder identification number ready and the number you would like your checks to start out with. Both can be found in your box of checks.
Order your checks online from Harland Clarke, our preferred provider.
Secure, Fast Ordering – Ordering checks online from Harland Clarke is as safe and secure as ordering them in person or over the phone. The site is secure and certified, so your transactions and account information are safe and completely confidential.
Order Checks Online
OVERDRAFT PRIVILEGE PROGRAM
WHAT YOU NEED TO KNOW ABOUT OVERDRAFTS AND OVERDRAFT FEES
An overdraft occurs when you do not have enough money in your account to cover a transaction, but we pay it anyway. We can cover your overdrafts in two different ways: 
We have standard overdraft practices that come with your account.
We also offer overdraft protection plans, such as a transfer from a share account, which may be less expensive than our standard overdraft practices.
To learn more about these plans click here for more information.
This attached notice explains our standard overdraft practices.
MOBILE DEPOSIT
Quick, Easy and Free! Mobile Deposit is finally here!!

Depositing checks is now quicker and easier than ever before. Sign up and take advantage of mobile deposit from Mountain Laurel Federal Credit Union and deposit checks from home or on the go with a simple snap of a picture from your mobile phone!
Mobile deposit is:
Convenient: Use your smartphone to deposit checks anytime, anywhere. Members must have the Mountain Laurel FCU app downloaded on their smartphone.
Easy – Tap the app, point your smartphone, snap a picture and complete the deposit.
Secure – Be confident knowing mobile deposit is as safe as depositing checks at one of our branches.
Free – Save time and money with this free service!
Mobile deposit is a service that you can sign up for within the Mobile Banking smartphone apps. With Mobile Deposit you can take a picture of the front and back of a check with your smartphone and remotely submit the check for deposit.
Mobile deposits submitted Monday – Friday prior to 2:00 P.M. ET, if approved, will generally post by 2:30 P.M. ET. Mobile deposits made after 2:00 P.M. ET or on weekends or holidays, will post the next business day. This is not an instant process. Checks will need to be approved before they will be deposited.
Mobile deposit limits are as follows:
Maximum single check amount is $1,500.00
5 deposits/checks per day with total deposits to not exceed $1,500.
10 deposits/checks per week with total deposits to not exceed $2,500.
15 deposits/checks per month with total deposits to not exceed $5,000.
Checks MUST be endorsed with a signature AND "For Mobile Deposit Only MLFCU". If it is not endorsed this way, your deposit will be rejected.
Is there a cost to use mobile deposit?
The credit union does not charge members to use our mobile banking service. However, depending on your mobile phone data plan, your wireless provider may charge for Internet access. Please confirm the parameters of your data plan with your wireless provider.
Mobile deposit terms and conditions
MONEY MANAGEMENT
Need help with your checkbook? Please check out the following page to help get you back on track.