Stash Your Cash Teen Savers Club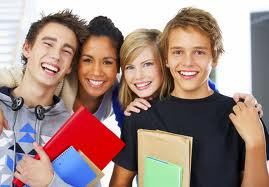 Mountain Laurel Federal Credit Unions "Stash Your Cash" Teen Savers Club provides our teen members (ages 13 to 17) with education and experience in money management. Members of the "Stash Your Cash" Club receive an opportunity to learn about saving, budgeting and investing.
Download our printable brochure here
Here are the programs that MLFCU has for you:
REGULAR SAVINGS ACCOUNT
A savings account can be used for vacation, college or for your next investment.
CHECKING ACCOUNT
"Stash Your Cash" members can receive a checking account with a parental co-owner. We give you all the online access that you want with Free Online Banking and e-Statements. You may also be eligible for a MasterCard Debit Card. You can also use our VRU…which gives you telephone access to your account 24 hours a day.
COLLEGE LOANS
The Credit Union Student Choice private loan solution can help you fill the funding gaps that federal aid may leave behind. With low rates and fewer fees, including no origination fee, you could save hundreds of dollars per year by choosing Student Choice as opposed to an "alternative lender". 
Our Student Choice Website is the best way to apply for this loan. Our Student Choice Website is also a great place to learn more about the product, including rate information, calculators and budgeting tools. 
---
NOTICE:
This page was designed for youth and teens to help them understand what a credit union is all about and to have fun exploring the world wide web. These links will take you outside the Mountain Laurel Federal Credit Unions web site. Please remember that the credit union is not responsible for the content of other websites you may visit or availability.
The staff at Mountain Laurel Federal Credit Union would like you to stop into the credit union and see for yourself what makes credit unions better than other financial institutions.
Here's some questions and answers concerning credit unions…
WHAT MAKES A CREDIT UNION DIFFERENT?
Credit Unions are owned by it's members. All money or profits that the credit union makes are returned to the members in the form of dividends. Banks on the other hand have stockholders who invest money in their bank in hopes of making a profit. All money made at the bank are returned to the investors.
HOW DOES A CREDIT UNION WORK?
When you give money to the credit union or make a deposit, the credit union can loan that money to other members. The credit union charges that person "interest" on that money. Interest is a fee that is paid by the borrower for use of the money. The credit union uses the interest to pay bills and to pay dividends to the members for the use of their money.