CERTIFICATES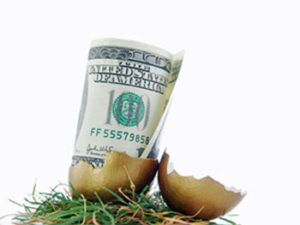 A Credit Union Share Certificate gives you the opportunity to invest your money with minimum risk and a guaranteed return. You can earn a higher rate than you would on a savings account and still enjoy the security of a low-risk investment tool.
We offer certificates with terms ranging from six months to two years.
View our current certificate rates here.
Early Withdrawal Penalty – We may impose a penalty if you withdraw from your account before the maturity date.
Amount of Penalty – For Share Certificate accounts, the amount of early withdrawal penalty for your account is 90 days' dividends, including principal.
IRA ACCOUNTS
Plan for your retirement with an Individual Retirement Account. A variety of options are available to meet your financial needs, and deposits may be tax deductible.
WHY OPEN AN IRA? Here are some good reasons to consider having an IRA:
LONGEVITY – retired Americans are living longer, healthier lives. This certainly has resulted in the need to stretch or add to your retirement funds.
SAVE ON CURRENT TAX BILL – If you are eligible, you may be able to deduct your contributions to a Traditional IRA on your current tax form and still reap tax-deferred earnings until withdrawal at retirement.
TAX FREE EARNINGS – Roth IRAs generate tax free earnings when withdrawn, as long as the account has been maintained for 5 years or you meet certain other withdrawal conditions.
DIVERSIFICATION – IRAs can help to diversify your retirement portfolio.
Traditional or Roth IRA contributions for 2023 are $6,500 for those under the age of 50. If you are 50 years of age or over, the maximum is $7,500.
We can help you to secure a more comfortable retirement by assisting in your consideration of which type of IRA may be best for you.