Enjoy the many benefits of a Visa Credit Card from our Credit Union. This card is a REAL deal and we won't fool you with fees or rates that skyrocket after one missed payment. Build credit for the future with responsible use. Our card is the best card to carry, offering you:
A LOW FIXED RATE – JUST 12.90% APR*!
Don't worry about variable card rates or rates that can jump up if you're late or miss a payment. Our 12.90% APR* rate is fixed, so you'll never have to question what rate you're paying.
BALANCE TRANSFER SAVINGS – JUST 12.90% APR*!
Transfer your high interest balances from retail charge cards or credit cards from other financial institutions and take advantage of just 12.90% APR* until the balance is paid in full! You could save money and lower your monthly payment!
NO ANNUAL FEE, NO OVER THE LIMIT FEE, AND NO INACTIVITY FEES
IT'S EASY TO APPLY!
Apply today. Visit one of our seven branches to pick up an application.
Member must be at least 18 years of age to apply for VISA or is able to document that he/she has an independent means to make the required minimum periodic payments or has a joint applicant over the age of 18 who is jointly or secondarily liable and has income sufficient to make the required payments.
You can mail your VISA payments to:
VISA
PO Box 4521
Carol Stream, IL  60197-4521
VISA CUSTOMER SERVICE:
(833) 541-0763
(*)APR=Annual Percentage Rate. Rates and terms are subject to change without notice. Contact the Credit Union for complete details.
ARE YOU TRAVELING?
If you are planning on a vacation or just getting away for the weekend, please be sure to contact the credit union to have an alert put on your Debit and/or Credit Cards.
---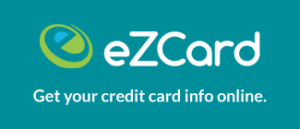 After signing on, cardholders view and print the following information about their account:
​Account summary
Current account balance
Available credit
Credit limit
Previous statement transactions
Make your visa payments electronically
Initiate a Balance Transfer
Click here to access www.eZCardInfo.com
Important phone numbers:
Card Activation: 833-541-0770
Lost/Stolen: 833-541-0777
Customer Service: 833-541-0763
PIN Change: 866-297-3413
eZCard: 866-604-0380
Dispute: 855-961-1602
SecurLOCK: 855-961-1602
Credit Card Debt Protection is available to borrowing members at a reasonable cost. This protection covers loss of life, disability, and involuntary unemployment. Ask a CU Rep. for more information.