It's now easier than ever to quickly and safely send money, no matter where you are.
At Mountain Laurel FCU we understand, life happens. With PayMōli, life just got easier. Need to pay a friend back for last nights sweet treat? Owe the sitter for date night? Time to pay your roommate for your half of the rent? Fret no more, Mōli them the money!
That's right. Mōli them the money. Send them what you owe through the robust mobile payment app, PayMōli.
This quick, easy and secure mobile app allows you to send money to the friends you owe in a matter of minutes.
Send money coast to coast: PayMōli allows you to send and receive money to virtually anyone with an account with a bank or credit union.
It's safe: keep your financial information secure, through Mountain Laurel FCU, using PayMōli. As your trusted financial partner, we'll keep you and your money safe. It's what we do.
IT'S A PIECE OF CAKE. Download the PayMōli app, send money, friend is paid…voilà.
MAKE PAYMENTS IN A SNAP. In a rush? Owe a friend? Use our hassle-free mobile payment app to pay the people you know in a jiffy.
HOW IT WORKS.
Download the PayMōli app
Link to your credit union account
Pick a person to pay
Enter payment amount
Send
That's it! All from the convenience of your mobile device you can securely send money to anyone, anywhere through Mountain Laurel FCU, your trusted partner.
Limits:
Single transaction limit is $300.00
Daily transaction limit is $300.00
Weekly transaction limit is $1500.00
Get the PayMōli app: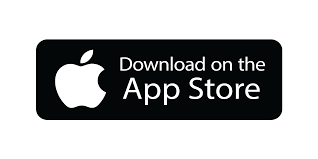 Learn how to use PayMōli with our Video Guides: